*This is a note from Chief Smuggler, Adam Linforth*
Shop limited edition fundraiser relief range for Tonga here. 
Dearest Smugglers,
Here at Budgy Smuggler, we're all about getting around our fellow Smugglers. Especially in a time of need. This is one of those times.
The Pacific Islander community have been pioneers since the early days of Smuggling. I remember back to 2009 when Budgy Smuggler was tiny; we sold about 30-40 pairs per week. It was a challenge to get blokes to ditch boardshorts and I was struggling mentally with the workload of Budgy and another full time job.
Enter Tatafu Polota-Nau:
I was coming back from a surf boat rowing carnival at Wanda and there was a rooftop party happening at Bondi Beach. I was hopeful there'd be a few blokes there who would get around some Smugglers.
When I entered the party I saw Taaf doing a triple stack with two people on his shoulders and casually drinking a beer. This personally gave me a lot of confidence.
By the end of the day, all the blokes were Smuggling.
(@koni_hurrell)
We've always admired the Tongan community and their incredible generosity. They are warriors not just on the field but for their broader community as well.
Over the years we have been so lucky to have some sporting icons from the Tongan community join the Smuggling family. Whether they're from the All Blacks, the Aussie 7s or the might Billy Vunipola. Legends like Koni Hurrell have not only provided plenty of laughs but also helped to be part of our broader push to ensure people of all shapes and sizes feel good about themselves.
And now? It's Budgy's time to give.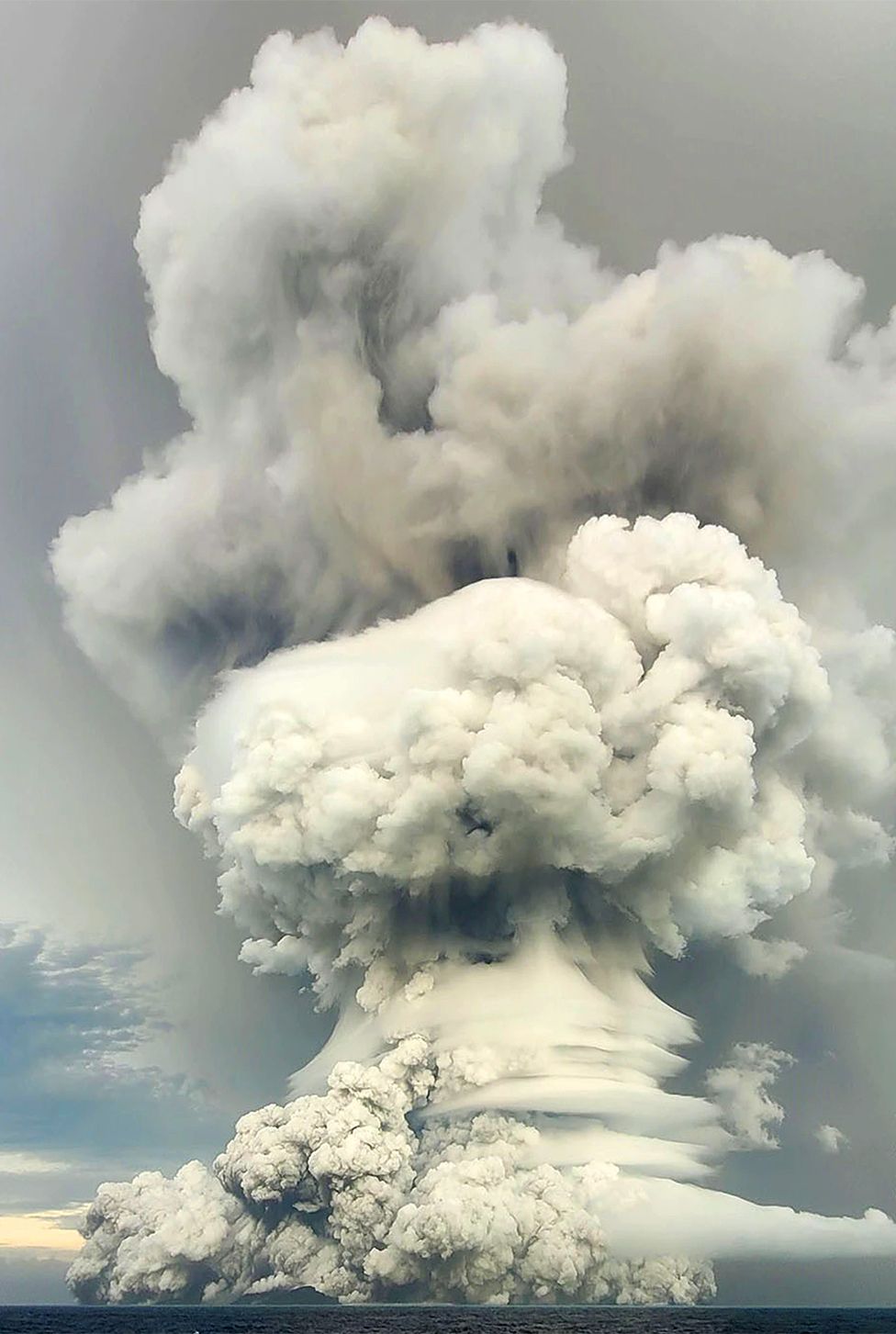 (source: BBC)
In mid January, a volcanic eruption in Tonga triggered a tsunami which submerged an entire island underwater. It is estimated that more than four-fifths of the Tongan population have been affected by the aftermath of this disaster.
We've been thinking about ways we can help support the recovery in Tonga and also engage our fellow Smugglers to do the same. We've decided to follow the call of Tonga Rugby Union and raise funds for the Tongan Volcano Recovery Fund.
WE'VE COME UP WITH TWO WAYS YOU CAN HELP:
OPTION 1: RE-CREATE THIS IMAGE
Recreate this iconic 1990 Rugby League image in Smugglers / Smugglettes. We'll donate £50 for each group/club that enters. For any pro teams we'll donate £500 per entry! This is capped at £10k so we don't go broke if it takes off too much :) How do you enter? 
Get a group of 5-6 in Smugglers and or Smugglettes.

Recreate the above image with your own creative flair and post to socials with #SmugglingForRelief

For the top 3 photos that bring the biggest smile to our faces we'll donate a

 

£500 Smuggling Voucher to the group.
Here's some submissions from the boys already:
(@storm)
(@parraeels)
OPTION 2: 

PRE-ORDER THIS LIMITED EDITION RANGE BY MARCH 28th

 
We've lent some of our most popular prints and lit them up in red and white to create a limited edition pre order range.
For every item purchased from this limited edition SmugglingForTonga Pre-Order Range we will donate £10 per item e.g. if you order a towel and bucket hat, we'll donate £20.
This range is only available to purchase until 28th March. They will then be made to order and delivered 4-5 weeks after ordering. 
The photo competition also runs until Monday 28th of March.
 Okay, over to you!
Oku 'oatu emau Ofa Lahi Atu kihe tonga kotoa mei he timi budgy smuggler
(Sending love from our hearts to you all in Tonga from the team at Budgy Smuggler).
- Linny (Chief Smuggler & the Budgy Smuggler Team)